What separates us apart from our competition, is our commitment and approach to not only boxing, but fitness.
What separates us apart from our competition, is our commitment and approach to not only boxing, but fitness. No workout is EVER the same, not only does this allow for fun workouts, but it also ensures for a high calorie metabolic burn, as well as a tough session & all in the process of learning new techniques & exercises, GUARANTEED! Your fitness levels increase also, but your effectively able to keep making progress, as the time goes on. Pushing you to new limits which DEMAND RESULTS!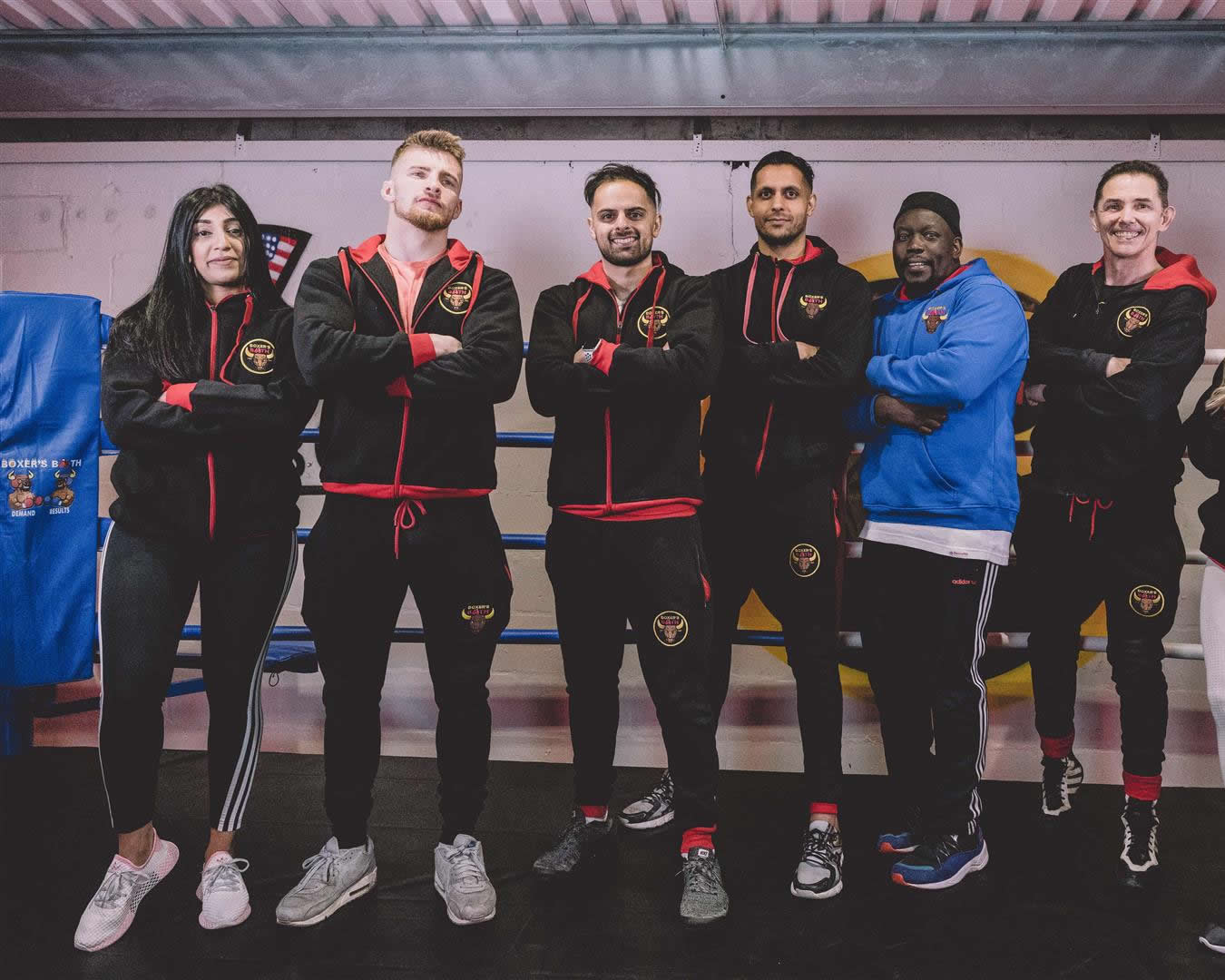 EASE OF ACCESS

APPROACHABLE TRAINERS

WHEELCHAIR ACCESSIBLE ENTRANCE & FACILITIES
Motivation isn't optional! Even for the co-founder Oz who had a fire lit under him to find and open a gym with his brother. Initially to pursue amateur and professional boxing. Although fate would have it turn into a very popular and successful personal training business! He will give you deadlines, you will meet them.

Having actually taken his practical skills to the boxing ring to bout, Gary The Heat Murray is a world-level boxing champion, winning world titles, and being South African champion for a number of years. Gary "The Heat" Murray, boxed as a professional, accumulating 47 professional fights, and having over 491 amateur bouts! Having Gary Positioned.

Essin, one of three Boxers Booth coaches, has had a passion for all things boxing and fitness his entire life. His unique vision and training methods have inspired him to open up his own gym, giving clients in and around Glasgow, enjoyable, sweat induced, fat burning workouts! Which has seen some incredible life changing results.
If you are Looking to improve your boxing, lose weight, tone up and gain muscle our Very driven
Sean Lazzerini pt's out of boxers booth while also training at TeamGB 🇬🇧 in their Olympic programme. He is a multiple British and Scottish champ and will grow in the sport. Let him share his drive with you to achieve your own milestones.
Farah is a former amateur boxing champion with extensive experience in boxing and a pioneer in female boxing.

She is very passionate about fitnesss and boxing and loves helping clients brush up in boxing skills and helping females and kids develop confidence in the ring
Nasser is a veteran of the Ugandan army and use to fight for there boxing team.
Pad man Nasser loves to give his clients fun and enthusiastic workouts and bringing up there confidence through excellent boxing pad work to improve your boxing hand speed and accuracy. We don't call him pad man for nothing. Not only that nasser has excellent drills to help you build power and speed in your boxing ability and helps you shape up and shift pounds to.